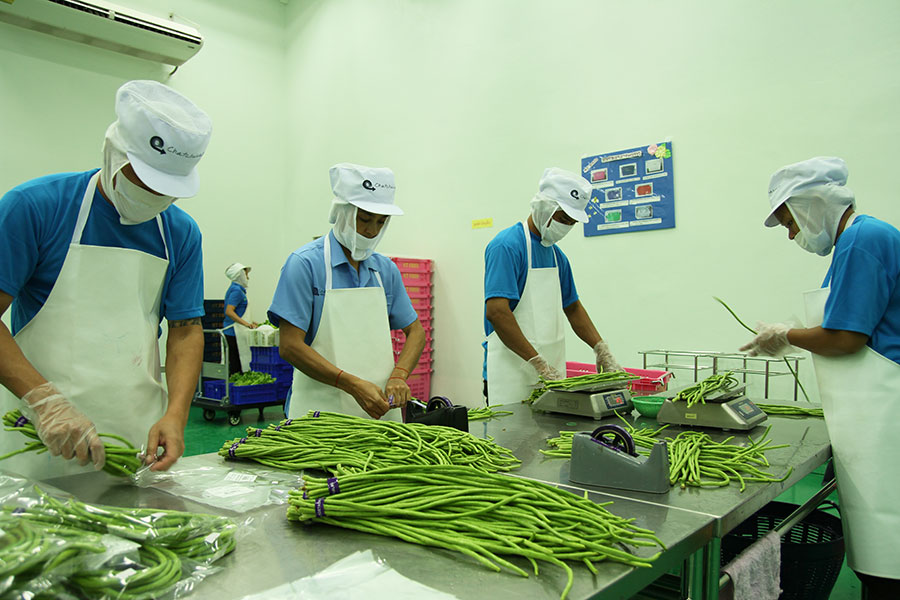 Agricultural Trade Facilitation is defined by the United Nations Economic and Social Commission for Asia and the Pacific as "the simplification and harmonization of procedures (activities, practices and formalities) involved in the import and export of agricultural and food products, including but not limited to collecting and processing data and documents required for the cross-border movement of these products"
Trade facilitation of food and agricultural products can potentially minimize trade barriers, lessen transaction costs, promote efficiency along the supply chains, and alleviate poverty in the ASEAN region. Efficient facilitation of trade in food and agricultural products can provide numerous benefits including enhanced food security, increased export income, increased access to productivity improvement, and nutritionally varied diets. Because foods are normally considered as perishable goods, they require efficient trade regimes and border crossings. Facilitating cross-border flows of food trade helps reduce time spent and minimize physical costs and losses, contributing to enhance food and nutrition security in the ASEAN region.
The ASEAN Sectoral Working Group on Crops (ASWGC) has oversight of the ASEAN Cooperation in crop sub-sector. The ASWGC has its own Strategic Plan of Action for ASEAN Cooperation on Crops (SPA-Crops). ASEAN Cooperation on Crops dedicates itself towards agricultural trade facilitation as outlined in Strategic Thrust 2: Enhance trade facilitation, economic integration and market access under its Strategic Plan of Action (SPA).
The main action programmes under this strategic thrust are to identify and eliminate NTBs that have no economic or scientific rationale and implement trade facilitation measures, harmonize accreditation, inspection and certification, streamline and improve quarantine systems and procedures, and harmonize standards and regulations.