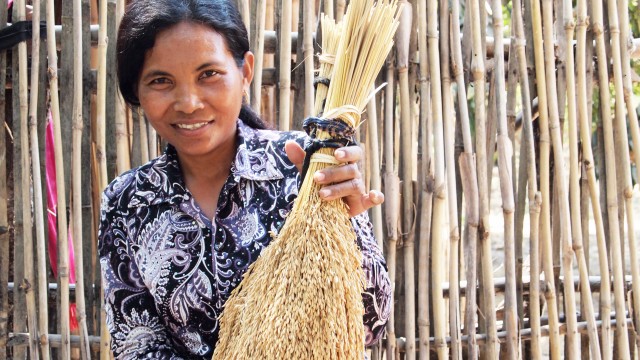 Agriculture-related small producers and SMEs are businesses operating within the agriculture value chain. These can include individual farmers and producers who are producing at a scale where capital and support services are needed for them to grow. Small producers and SMEs play a critical role in achieving food security in ASEAN. Small producers and SMEs who are the majority of ASEAN's farmers can secure inputs, produce what the market demands and find markets for their products. These market linkages are crucial.
The ASEAN Sectoral Working Group on Crops (ASWGC) has oversight of the ASEAN Cooperation in crop sub-sector. The ASWGC has its own Strategic Plan of Action for ASEAN Cooperation on Crops (SPA-Crops). 
ASEAN Cooperation on Crops dedicates itself towards promoting the role of small producers and SMEs in sustainable agricultural value chain as outlined in Strategic Thrust 5: Assist resource constrained small producers and SMEs to improve productivity, technology and product quality, to meet global market standards and increase competitiveness.
The main action programmes under this strategic thrust are to assist small scale producers and SMEs in the sector to become viable and competitive enterprises by provision of better technology, inputs, finance and extension services, access to higher value markets, and by facilitating integration into modern value chains. These action programmes also encourage larger scale enterprises to perform a mentoring role by linking with small scale producers and SMEs through mechanisms such as contract farming to foster adoption of innovations and participation in high value markets.