From Fruit to Juice: From Integrity to Food Security (Video). Write us for the free copy!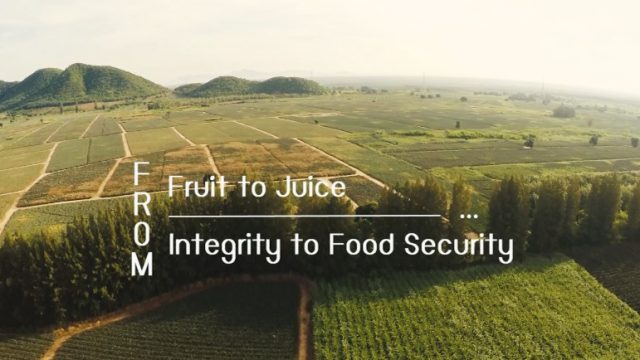 ASEAN Sustainable Agrifood Systems (ASEAN SAS) is launching a two-version video of Thai and English filmed in Kuibuiri of Prachuap Khiri Khan Province, Thailand. The video tells the lives of pineapple farmers, fruit processing factory owner, and SGF's fruit juice quality assurance auditor and their roles in maintaining the business sustainability and living security.
This first version is 15-minute long with Thai narration and English subtitle. The second version soon to be introduced is 8 minutes in length with English narration. One hundred copies of the video will be distributed at no cost. Please write to Mr. Prawat Chansomboon <prawat.chansomboon@giz.de> stating your name, agency, purposes for the video use, and mailing addresses.
Hope you enjoy it! 😀